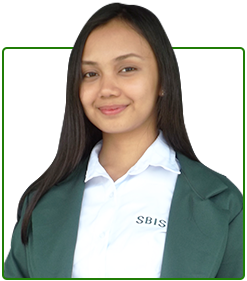 BS Tourism
BS Tourism Management is an integrative field that gears students with the total experience of managing, providing, and accommodating people and services in tourism and hospitality industries. Saint Benilde International School provides exceptional learning approach combined with necessary training skills needed for this program. From hotel operations to fine dining lectures surely Saint Benilde International School delivers exquisite results from its students.
BS Entrepreneurship
BS Entrepreneurship equips students with managerial skills necessary for business operations and leadership. With Saint Benilde International School's current program, students are encouraged to become outside-the-box thinkers teeming with ideas that could aid them in becoming smart and sharp entrepreneurs. Ample amount of trainings are provided by the school to produce effective critical business minded individuals who can turn a small capital to a staggering stash of profits.
AB Psychology
AB Psychology encompasses liberal arts and general education courses. In Saint Benilde International School, AB Psychology students are trained to conduct and give interpretations on different tests that can measure an individual on different aspects, from intelligence to personality which could help them to cope up with varying settings. Graduates of this program, are guaranteed to become flexible and clever in situations that they may be in.